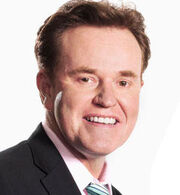 Steve Hytner (born September 28, 1959) is an American actor. He plays the recurring hack comic Kenny Bania. He plays Bania in "The Soup", "The Secretary", "The Soup Nazi", "The Fatigues", "The Butter Shave" and "The Finale". Steve has an extensive list of TV and movie credits including appearances in The X-Files, CSI and Dharma and Greg.
Ad blocker interference detected!
Wikia is a free-to-use site that makes money from advertising. We have a modified experience for viewers using ad blockers

Wikia is not accessible if you've made further modifications. Remove the custom ad blocker rule(s) and the page will load as expected.