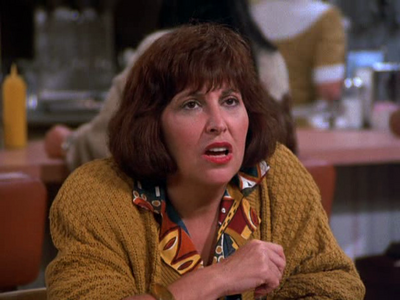 Sherry Becker is a high school ex-girlfriend of Jerry Seinfeld. He reconnects with her in "The Library", since he remembers reading an overdue library book with her in 1971, which he still has yet to return in 1991. She clarifies to him that it was an entirely different book that they read together.
Ad blocker interference detected!
Wikia is a free-to-use site that makes money from advertising. We have a modified experience for viewers using ad blockers

Wikia is not accessible if you've made further modifications. Remove the custom ad blocker rule(s) and the page will load as expected.