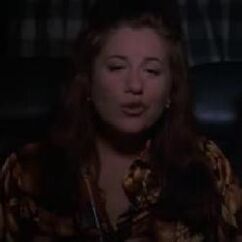 Rhisa is George Costanza's fraternal cousin, Frank's niece. George fakes a relationship with her to get back into his parents' lives in "The Junk Mail". Only problem is she's really into it. But near the very end of the episode, Rhisa gets rarely stunned when she sees Frank and Estelle having sex in the van causing her and George to break off their fake relationship now that she realizes that her plan of having sex with George in front of Frank and Estelle has failed. Cousin Rhisa was never seen nor heard from George ever again right after breaking up with him. Rhisa was played by Laurie Taylor-Williams.
Ad blocker interference detected!
Wikia is a free-to-use site that makes money from advertising. We have a modified experience for viewers using ad blockers

Wikia is not accessible if you've made further modifications. Remove the custom ad blocker rule(s) and the page will load as expected.