Larry Thomas
Gender
Male
Date of Birth
1956
Place of Birth
Brooklyn, New York, US
Role
Yev Kassem
[Source]
Larry Thomas (born 1956)
is an American actor who is best known for portraying
Yev Kassem
(better known as
the Soup Nazi
); his performance led to an Emmy nomination. Larry has appeared in a number of other television shows and films such as
Scrubs
,
Austin Powers: International Man of Mystery
,
Drake & Josh
, among others. Larry appeared in an Acura NSX commercial (along with
Jerry Seinfeld
) in 2012 as the Soup Nazi.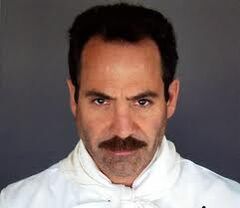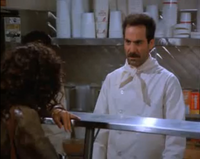 Ad blocker interference detected!
Wikia is a free-to-use site that makes money from advertising. We have a modified experience for viewers using ad blockers

Wikia is not accessible if you've made further modifications. Remove the custom ad blocker rule(s) and the page will load as expected.