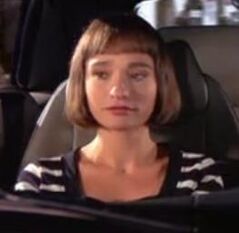 Katya is a native of Romania. In the "The Gymnast", Kramer and George lead Jerry to believe that he has struck gold, in showing him a video of her representing Romania in the 1984 Olympics, where she performed complex moves. The problem is that Katya is not interested in casual sex, and Jerry feigns interest in pursuing a deeper relationship with her in order to loosen her inhibitions. Katya was portrayed by Elina Löwensohn.
Ad blocker interference detected!
Wikia is a free-to-use site that makes money from advertising. We have a modified experience for viewers using ad blockers

Wikia is not accessible if you've made further modifications. Remove the custom ad blocker rule(s) and the page will load as expected.