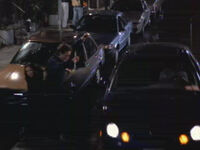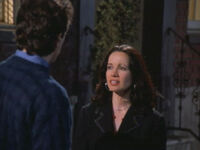 Jeannie Steinman is the lady who saved Jerry Seinfeld's life in "The Invitations". She grabbed Jerry and pulled him back to the sidewalk, preventing him from getting hit by a car. Jerry thanks Jeannie for saving his life, and when he introduces himself to her, he is astonished when he learns that he and Jeannie share the same initials. The two are so alike, and Jerry falls in love with Jeannie, even going as far as proposing. She accepts, but the two break their engagement in Season Eight's "The Foundation". Jeannie was portrayed by Janeane Garofalo.
Ad blocker interference detected!
Wikia is a free-to-use site that makes money from advertising. We have a modified experience for viewers using ad blockers

Wikia is not accessible if you've made further modifications. Remove the custom ad blocker rule(s) and the page will load as expected.