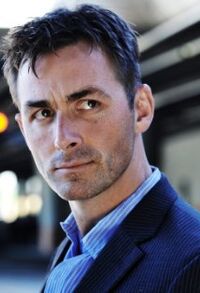 James Patrick Stuart (born June 16, 1968) portrayed Brett in "The Checks". He is also famous for voicing Braig and his Nobody, Xigbar in the Kingdom Hearts video game series.
Ad blocker interference detected!
Wikia is a free-to-use site that makes money from advertising. We have a modified experience for viewers using ad blockers

Wikia is not accessible if you've made further modifications. Remove the custom ad blocker rule(s) and the page will load as expected.