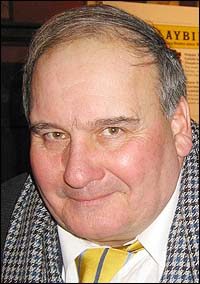 Ernie Sabella is an American actor and voice actor. He is best known for his role as Pumbaa in The Lion King. Ernie was set to play Mo Korn in The Bet, an un-produced episode of Seinfeld. Other than this, he appeared as the naked man in "The Subway".
Ad blocker interference detected!
Wikia is a free-to-use site that makes money from advertising. We have a modified experience for viewers using ad blockers

Wikia is not accessible if you've made further modifications. Remove the custom ad blocker rule(s) and the page will load as expected.