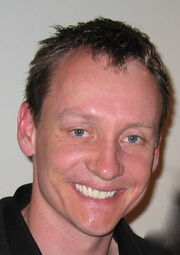 Alec Berg is an American comedy writer, best known as a writer for the sitcom Seinfeld. He also co-wrote the screenplays for the films The Cat in the Hat, EuroTrip, and The Dictator. In addition, Berg is an executive producer of and directed numerous episodes of Larry David's Curb Your Enthusiasm.
Ad blocker interference detected!
Wikia is a free-to-use site that makes money from advertising. We have a modified experience for viewers using ad blockers

Wikia is not accessible if you've made further modifications. Remove the custom ad blocker rule(s) and the page will load as expected.